Session #3
connecting both sides of the Mediterranean: North-South shores dialogue at territorial level
9 June 2021 h. 10:00 - 12:00 CEST
Efficient Buildings, an Interreg Med strategic coordination project, wishes to extend the transferring and capitalization activities to the entire Mediterranean basin, through the implementation of its pilot action, the City Partnerships.
The objective of the roundtable is to create a dialogue between cities and institutional actors, in order to assess what kind of support cities can expect to receive from the Euro-Mediterranean institutions.
Moreover, in order to strengthen the links between Efficient Buildings and the Union for the Mediterranean's Renewable Energy and Energy Efficiency platform, the policy session with conclude with the virtual signature of a partnership agreement between Efficient Buildings and the EU-funded meetMED project (Mitigation Enabling Energy Transition in the MEDiterranean region).
Moderator: Vicky Lucas, Institute for Environmental Analytics
Watch the recording of the session
Welcome by the Efficient Buildings Community
Agnès Rampal, Efficient Buildings Community - Co-chair of Euromed Cities Network / Deputy-Mayor of City of Nice
Grammenos Mastrojeni, Senior Deputy Secretary General for Energy and Climate Action, Union for the Mediterranean (UfM)
Presentation of the Efficient Buildings Community North-South City Partnerships
Peter Schilken, Efficient Buildings Community - Energy Cities
Roundtable on the benefits and challenges of North-South shores dialogue: What kind of support of the Euro-Mediterranean institutions can the cities expect to benefit from?
Alicia Tsitsikalis, member of MEDENER, ADEME
Cemil Tugay, Euromed Cities Network - Mayor of Karsiyaka
Cyril Dewaleyne, European Commission DG NEAR
Yasser Gaber, Dean of Scientific Research, Arab Academy for Science, Technology and Maritime Transport, member of EMUNI network
Ioannis Anastasakis, Vice-Mayor of Technical Works, Parks and Everyday Management, Municipality of Heraklion
Mohamed Ikbel Khaled, Mayor of Sousse
Q&A session
Wrap up by the moderator
Efficient Buildings / meetMED II Memorandum of Understanding virtual signature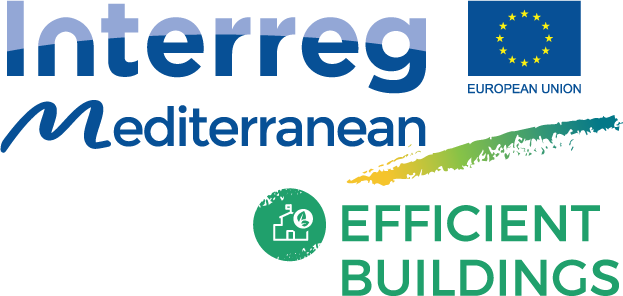 Alicia Tsitsikalis, meetMED II Project Director, ADEME
Bernard Massabo, Efficient Buildings Community Project Director, Euromed Cities Network / City of Nice