Programme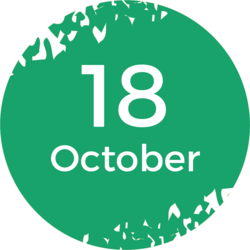 The Workshop
Strengthening the community and tracing the route for a common work
Speech: Lučka Kajfež Bogataj - University of Ljubljana.
Presentation on ELENA Programme: Pierre-Emmanuel Noel and Maciej Szczepanski - European Investment Bank.
Working Groups: 1. Planning & Management; 2. Business Models; 3. Social Awareness.
Training Sessions:
How to write policy papers - Frederic López i Palau
CESBA Sprint Workshop: overcoming thematic challenges and developing visionary solutions in transnational teams - CESBA MED

Dialogue between UE Programmes: Value Chain Strategies - Luis Calaim (uP-running), Marios Malaes (Local4Green), Savvas Vlachos (Local4Green), Marinka Petrc (GO-SUMP)

SISMA's Financing tool - SISMA
Technology, Goal setting and Behavioural nudges: 1000 ways to save energy in a public building - Antonio Zonta, Francesco Molinari, Davide Tocchetto (EduFootprint)
WebGIS platform - Alexia Boulanger (GREENCAP); How to increase decarbonisation and energy independence of small MED islands - Davide Astiaso Garcia, Daniele Groppi (PRISMI)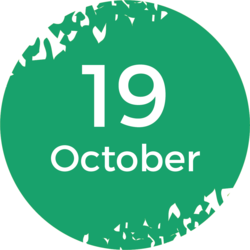 The Showroom
Capitalizing on Modular Projects' outcomes and paving the road for a powerful policy making
Presentation of Efficient Buildings and Renewable Energy MED Communities: Maxime Cacciutolo (MEDNICE) and Cynthia Echave (GREENCAP)
Opening speech: Jure Leben - Slovenian Ministry for environment

Speech: Anne Charlotte Bournoville - Head of Unit International Relations and Enlargement - DG Energy, EU Commission
Exhibition: Modular projects of both communities, Efficient Buildings and Renewable Energy, present their achievements.
Round Table: Chris McDonald - Head of the Regional and Rural Policy Unit at OECD; Julije Domac - President of FEDARENE, Dominique Campana - Member of the MEDENER board, Director for International Affairs, ADEME; Carsten Rothballer, ICLEI; Dennis Hesseling - ACER; Evangelos Evangelides - Mayor of Aradippou and member of the Covenant of Mayors; Lučka Bogataj - University of Ljubljana; Pierre-Emmanuel Noel, European Investment Bank; Tarja Richard - Director of the Managing Authority Interreg MED Programme; Mr. Janez Berdavs - Slovenian Government Office for Development and European Cohesion Policy, Partner of Interreg MED horizontal project PANORAMED.
Conclusions: Pierre-Jean Coulon - European Social and Economic Committee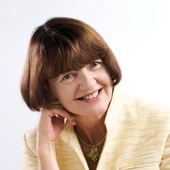 Lučka Kajfež Bogataj
Slovenian Ambassadress for Climate Change–IPCC
Lučka Kajfež Bogataj is professor for climatology at the University of Ljubljana. Her current research includes biometeorology, climate change scenarios and impacts on ecosystems. She served as vice-chair of the Working Group 2 Fourth Assessment of the Intergovernmental Panel on Climate Change (IPCC) and was one of the review editors of IPCC AR5. She was also a member of GCOS (Global Climate Observation System) Steering Committee at World Meteorological Organization (WMO) acting as a link between GCOS and IPCC and she is a member of Global Water Partnership (GWP) Steering Committee.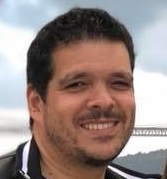 Luís Calaim
CONFAGRI – Confederação Nacional das Cooperativas Agrícolas e do Crédito Agrícola de Portugal
Luís Calaim graduated in January 2006 in Forestry Engineer and Natural Resources at the Technical University of Lisbon and studied in 2009 Environmental Law in Lisbon University. Since March 2012 working to CONFAGRI (National Agriculture Cooperatives Confederation) and since March 2012 is the general secretary of FENAFLORESTA (National Forest Cooperatives Federation), and May 2017 is the general secretary of FENAPICOLA (National Honey Cooperatives Federation), also worked as an engineer for BIOSOIL project - Carbon sequester in Portugal. He is and adviser in Brussels – COPA-COGECA in subjects as cascade principle, sustainability criteria or biomass as renewable energy. He has experience in coordination and management of National and European Projects specially interconnected with FSC and PEFC – Forest Certification Systems.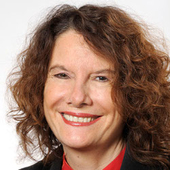 Dominique Campana
Director for international Affairs at ADEME
She has dedicated her career towards promoting energetic proficiency, environment protection and fighting climate change for thirty years. Debuting as an "Ecole Nationale Supérieure des Mines de Paris" R&D engineer, she joined the ADEME (the French national Environment and Energy Management Agency) in 1993. She was since involved in bilateral and multilateral cooperation programs with many countries, on energetic and ecological transition issues. She has played a very active role in the international negotiations on climate change and sustainable development, including Paris' COP 21 in 2015 and the Earth Summit (Rio+20). She also contributed to developing "green" business export initiatives, with the creation of the "Club ADEME International", which counts over 130 French innovative small and medium eco-companies, including leaders on an international scale.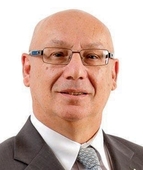 Pierre Jean Coulon
President, Section for Transport, Energy, Infrastructure, and the Information society - ESEC
President of the Section for Transport, Energy, Infrastructure, and the Information society at the European Social and Economic Committee, he has been member of the United Nations Commission for Sustainable Development (2003-2011). He has been foreman and then international manager at EDF-GDF and assistant secretary to both the EDF and the GDF European Works Councils. Founding Vice-President and then President of the INGO Droit à l'Energie SOS Futur (UN).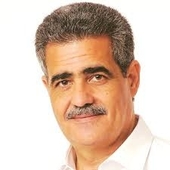 Evangelos Evangelides
Mayor of Aradippou, Covenant of Mayors
Mayor of Aradippou (Cyprus). The municipality is an active member of the Covenant of Mayors initiative. Aradippou promotes the pilot programme "Soft Loan Scheme for Photovoltaics" in the context of the municipal "Smart City" strategy.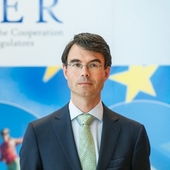 Dennis Hesseling
Head of the Gas Department at ACER
As Head of the Gas Department at the EU Agency for the Cooperation of Energy Regulators (ACER), Mr. Dennis Hesseling is responsible for leading and managing the work of the Gas Department, in close coordination with the NRAs in the ACER Gas Working Group. The work focuses on the monitoring of the implementation of the Network Codes, on issuing opinions, reports and decisions on Infrastructure, and on publishing the yearly Market Monitoring report (jointly with the Electricity Department). He is a member of the ACER Management Team and (since 2016) the ACER representative to the Energy Community Regulatory Board.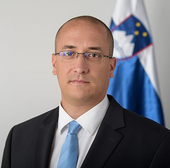 Jure Leben
Minister of the Environment and Spatial Planning, Slovenia
Jure Leben received his BSc in environmental assessment and protection in the United States, after which he completed specialist environmental studies at Oxford Brookes University while working for the TRL transport institute in London, where he was responsible for assessing transport systems and their impact on the environment. While working at TRL, he received a scholarship from the European Marie Curie fund. Mr. Leben also completed a Master's degree in philosophy at the University of Hertfordshire. In 2008 he became head of the Centre for Renewable Energy and Environmental Protection in Pivka, before going on to the Slovenian government's Climate Change Office, where he was responsible for developing energy and green technology policies and for managing European projects. In 2012 he joined the Ministry of Agriculture and the Environment, where he was in charge of introducing the ECO label, of the working group for green public procurement and of the working group for green tax reform. In 2016 he became state secretary at the Ministry of Infrastructure to manage the country's largest state infrastructure project, the construction of a second railway track.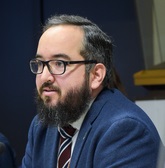 Federic López i Palau
Accredited Parliamentary Assistant to Francesc Gambús, Member of European Parliament
Degree on Political Science, specialised on Public management and administration at Universitat Autònoma de Barcelona. Head of Institutional Relations in the office of the Vicepresident of the Generalitat de Catalunya (2011-2014). Since September 2014 works at the office of Francesc Gambús, Member of the European Parliament, advising the Member on the files of the Committee on Environment, Public Health and Food Safety, particularly on Circular Economy, Ecodesign and Water Re-Use.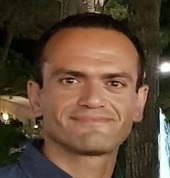 Marios Malaes
Head of Municipality's Service for the Environment and Urban Green Areas of Lakatamia municipality (Cyprus)
Marios Malaes works as agriculturist in Lakatamia Municipality since 2010. He is the head of Municipality's Service for the Environment and Urban Green Areas. The purpose of the service is the maintenance and development of the urban green areas and the protection and management of the environment of the Municipality. Among others he has contributed to the preparation of the Action Plan for Energy and the Action Plan for Climate Change of the Municipality. He has studied and prepared the implementation of green, blue and grey infrastructure of the municipality areas. Also, he has studied and implemented the irrigation of green areas with recycled tertiary treatment water. Furthermore, studies have been conducted on the management of green urban waste and biomass production.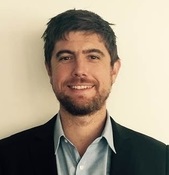 Chris McDonald
Policy Analyst, Centre for Entrepreneurship, SMEs, Regions and Cities
Chris McDonald has experience in a range of leadership roles in government and academia. This includes executive and management level roles in regional and rural development, community development, and land use planning and infrastructure policy across 13 years with the State Government of Victoria. He has worked as a Policy Analyst in the Regional Development and Tourism Division at the OECD since 2015, which includes management of the Territorial Review of the Northern Sparsely Populated Areas (NSPA), the National Territorial Review of Peru, contributing to the Monitoring of Sweden, and thematic projects on Indigenous economic development, and mining and regional development. Chris's undergraduate qualification is in urban planning (honours) and he has a PhD in regional development. He has published on these subjects in peer review journals, and has undertaken teaching and lecturing roles in public policy, regional development and economic geography including as an Adjunct Research Fellow at the School of Geography at Monash University. Chris also has experience as a consultant to the government and university sectors in Australia.


Pierre-Emmanuel Noel
Senior Banker at EIB
Senior Banker at the European Investment Bank, EU's financing institution, he is the Bank's representative for financing and EFSI ("Juncker Plan") operations in Belgium. In charge of originating and executing debt transactions in the infrastructure sector (renewable energy, energy efficiency, energy networks, "SmartCities", water, urban regeneration, social housing, hospitals, transport and education) he leads in-house teams of analysts, engineers, economists and lawyers to carry out project due diligence, obtain Board approval, negotiate and disburse financing operations. He also lecture on Infrastructure Finance at SciencesPo Paris (Master level) and at College of Europe.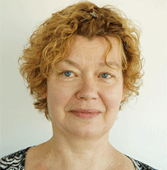 Tarja Richard
Head of Interreg MED's Managing Authority
Head of the Managing Authority, Interreg Med Programme, she has a strong experience on several EU programmes and projects.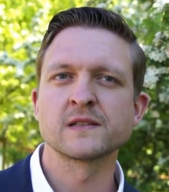 Carsten Rothballer
Coordinator of Sustainable Resources, Climate and Resilience team at ICLEI
Expert at ICLEI Europe since 2009 addressing climate policy issues, with project experience in training, energy planning, integrated management and infrastructure, resilience, risk assessment and international networking on climate and energy issues. He supports local governments in Europe in the development, improvement as well as financing of Sustainable Energy Action Plans (SEAPs) and Smart city solutions. To this end, he coordinates capacity building of political and technical decision-makers in all processes of urban climate and energy management. In this context, he develops stakeholder engagement and public relation strategies together with public authorities and he accompanies their realization through moderation or expert input. General activities include monitoring current developments in international and European energy and climate policy, conducting advocacy on behalf of local governments at the Conference of the Parties (COP) and facilitating local-national dialogues.
Maciej Szczepanski
Junior Economist at EIB
Junior economist at the European Investment Bank, he is responsible for financial, market and technical analyses of energy projects financed by the Bank throughout the entire investment financing cycle, from origination, to due diligence, to monitoring. He is an expert of the ELENA programme.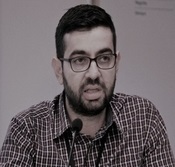 Savvas Vlachos
Director of the Cyprus Energy Agency
Mr Savvas Vlachos is Environmental Engineer graduated from the Polytechnic School of Crete, Greece, and he acquired his master degree on Civil Engineering at the Polytechnic Department of the University of Cyprus. He was responsible of the Sustainable Energy Action Plans and Energy Efficiency Department of the Cyprus Energy Agency until September 2016 when he was assigned to be the Director of the agency. He is trained for the use of several softwares related to Energy Management, RES and energy efficiency. He participates in many European co-funded projects as senior expert and project manager. He is very familiar with the Covenant of Mayors methodology for Sustainable Energy Action Plans (SEAP). He is registered as certified Energy Auditor class A and B and as an Energy Expert (for the energy certification of buildings) to the official governmental registries. He is also a certified trainer by the Human Resources Development Authority of Cyprus with previous experience on training for photovoltaic, energy efficiency of buildings, feasibility studies, project management, environmental policies and buildings energy performance certification.