#8 Newsletter
The Renovation wave: «a key initiative within the Green Deal to drive the renovation of both private and public buildings»
An interview with Rui Fragoso, Head of Project Department at ADENE – Portuguese Energy Agency and EnR Buildings Working Group Chair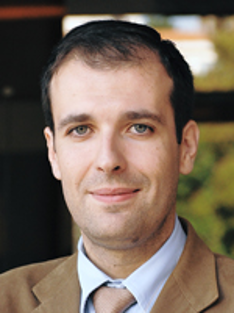 The Renovation Wave initiative is an important contribution to achieve the 2050 EU targets as it can boost the current renovation rate by enabling long-term renovation strategies. We spoke to Mr. Rui Fragoso, Head of Project Department at ADENE – Portuguese Energy Agency and the European Energy Network (EnR) Buildings Working Group Chair. EnR is a voluntary network of European energy agencies which aims at promoting sustainable energy good and best practice. Mr. Fragoso shared with us his view on the Renovation Wave and how it is expected to impact the National Energy and Climate Plans targets and the implementation of national long-term renovation strategies. Since public buildings are also addressed in the Renovation Wave, we asked him how it can contribute to the improvement of energy efficiency levels and what concrete instruments could help foster energy renovation at regional and local levels.
What is your opinion on the Renovation Wave? How will it contribute to the targets established on the NECPs and how will it impact the implementation of national long-term renovation strategies?
The Renovation Wave (RW) is a key initiative within the European Green Deal in order to drive the renovation of both private and public buildings in the European Union (EU). As buildings account for 40% of energy consumption and 36% of greenhouse gas emissions in the EU, it´s important to make them more efficient and decarbonized. This is even more relevant when 85% to 95% of today's buildings will still be in use in 2050, around 75% of them are energy inefficient and only 3% are on the top performance classes. Current renovation rate (of around 1%) will miss the 2050 targets and this why the Renovation Wave can boost this scenario leading the current renovation rate to a double (or triple). Members-States have defined their path and ambition with the National Energy and Climate Plans (NECPs). These are overall and multi sector plans where buildings play their role. It's expected that NECPs incorporate the results of national long-term renovation strategies (LTRS) and that these strategies define clear baselines, actions, milestones, needed investment among other issues required to deeply renovate the building stock. It's here where the RW can help enable the LTRS with key actions like: strengthening information and legal certainty, ensuring adequate and well-targeted funding, increasing the capacity of those at national and local level or addressing energy poverty and access to healthy housing for all households, among other actions.
Public buildings should set the example when it comes to energy efficiency. How can the Renovation Wave contribute to the improvement of EE levels in public buildings?
It is important that public buildings set the example inspiring others to do so. Unfortunately, due to long-standing barriers it has not been this way in the past. And this is why the RW looks at supporting and unlocking fresh investment over a sustained period, starting from public and less efficient buildings and recognizing those existing barriers. Some of these barriers are the scarce availability of public funds, the difficulty in using those funds due to regulatory obstacles and the lack of capacity in public administrations.
The RW also brings some clarity on which public buildings to focus in first-hand, with social housing, administrative, educational and healthcare on top of priorities. Also, according to the RW communication, the existing legislative requirements for purchasing and renovation of existing public buildings currently cover only public buildings owned and occupied by the central governments, which represent around 4.5% of all public buildings. These presents a potential to extend the renovation requirements to buildings at all public administration levels, to increase the annual renovation rate, something to be evaluated at the next Energy Efficiency Directive (EED) revision and, indeed, of great impact.
What concrete instruments and mechanisms could foster energy renovation of public buildings at regional and local levels?
It is expected that the European Commission provides guidance on how public authorities can take into account all costs and wider benefits related to the investment in the built environment so it can be applied in public procurements and used widely as a role model.
Aside from procurement, Energy Performance Contracting can also be a relevant mechanism since it enables public-private partnerships with Energy Services Companies (ESCOs). This not only attracts investments but also allows aggregation of small projects, while public authorities benefit from reduced upfront costs and some rewards over savings.
The RW also highlights, as a key area of intervention, the need for increase capacity and technical assistance to regional and local actors, something that can be explored, for example, under the European Local Energy Assistance (ELENA) and the Resilience and Recovery Funds which can help improve the quality of energy renovation and its impact.
Specific financing lines specially dedicated to public buildings, such as administrative, educational and healthcare facilities can be of great help, as these types of buildings have a great involvement of the community and positive impact in many dimensions.
One-Stop-Shops can also inform and assist public authorities for building renovation and attract different stakeholders.
How can the Renovation Wave endorse the implementation of Energy Performance Contracting schemes?
The RW gives reinforces the role of ESCOs and Energy Performance Contracting schemes and its expected that the Commission will propose to expand those through the upcoming revision of the EED. Also, under the InvestEU programme the Commission expects to bring dedicated financial products for energy renovation of buildings and support ESCOs to mainstream energy performance contracting. The RW also recognizes that ESCOs can also play a role in providing technical advice, support access to financing, aggregate small projects or tackle complex projects. There is also a role for insurers related with energy performance contracting specially linking these contracts with resilience contracting. Insurers can help market manage investment risk due to their expertise on this matter.
Can the Renovation Wave help promote the implementation of actions and instruments targeted for municipal social housing and, therefore, contribute to the EU's response to energy poverty?
Although the RW focus on different key principles, I personally see tackling energy poverty as a major issue and I really look forward to seeing it being conveniently addressed. The RW communication refers 34 million Europeans unable to afford keeping their home adequately warm and 800.000 social homes in need of renovation, every year, which represents 57 billion additional funding. The link between NECPs and the RW as already been made and this is also important for the energy poverty, since member states (MS) have to assess the number of households in energy poverty. This is the first step, along with national definitions for energy poverty (still lacking in some countries), to start drawing plans that really address this problem and helps reaching the national objectives set by those MS. Some MS already have LTRS and national plans including policies and measures which is good. Now it's time to put them in practice using the financial instruments referred in the RW. Addressing energy poverty also requires a very close cooperation with local authorities, the civil society and other organisations who can help identifying vulnerable households.
Could you briefly characterize the Portuguese Building stock? What are the main barriers to its renovation and how do you expect the Renovation Wave will impact the Portuguese scenario?
As in many other Member States, Portugal also has a very old building stock. There are 3,5 million buildings accounting 6 million dwellings or single-family houses. Around 65% of the stock was built before 1990 (first energy efficiency legislation) and until 2006 most have a poor performance. This is one of the reasons why the Portuguese LTRS considers 100% of the residential stock being somehow renovated until 2050. Inability to keep houses warm is also an issue, with Portugal raking 5th with 20% of households in this situation. This value escalates if were talking about single-parent families (27%), older persons living alone (31%) or households below 60% of median income (43%).
There are several barriers that we need to be overcome. Traditionally, there are not many habits of heating houses and sometimes people rely on extra clothing to feel warm. The costs for deep renovation and the perception of benefits that arise from it (including non-energy benefits) is still not fully captured. Financial schemes are not widely available or sometimes not attractive enough. There is also a need to gain more trust on the market so homeowners feel confident in taking a step into renovating their buildings. I hope that the RW will bring support for the implementation of the LTRS which will be published soon. The LTRS bring a comprehensive set of actions that address all these barriers so it's important to star putting them in practice.
How do you think the COVID-19 pandemic will impact the energy renovation of buildings challenge?
The COVID-19 pandemic has been a tragedy in many ways and a good number of countries face similar challenges, also in the renovation of buildings. But within this tragedy, let's try to see positive issues. This pandemic also presented as a window to see the future: a cleaner air in cities, the role of digitalization and use of IT or a reminder on how important is the indoor environment inside our houses, where we spent most of the time. I hope that this, specially the latter, brings awareness and motivates people to renovate their houses. Also, educational and healthcare facilities or homes for the elderly are under the spotlight as first line of buildings to be renovated (as also mentioned in the RW). I would like to see the positives impacts of COVID-19 in the energy renovation of buildings as it reminded us about the "need to do" and the need to "do it right".